What is #90DaysToEllen anyway? Good question. We are so glad you asked.
Short version: a 90-day experiment to see if two random guys can use social media to really have lunch with Ellen DeGeneres.
Longer version: Get the full scoop.
Video version: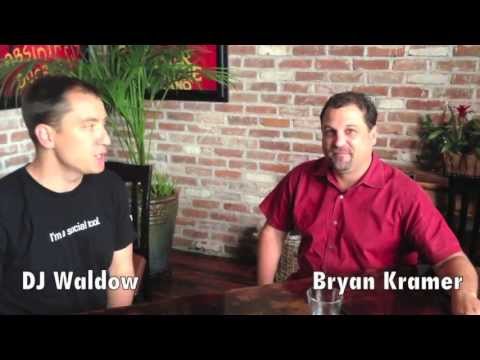 Can't see the video? Watch on YouTube.


What You Can Expect Over The Next 89 Days
We'll be posting to this blog for 90 total days. Some posts will include pictures, others video, other … well, you'll have to just wait and see.


Our Goal
Simple. We want to have lunch with Ellen DeGeneres. That's it. No media. No paparazzi. Just lunch. We are setting a goal of 90 days to make that happen.


UPDATE! 
For those of you following, we've added some #socialgood to the campaign! If we're going to have lunch with Ellen, we're going to need somewhere to host it. We will use our social media networks, and everyone we can think of, to help get the attention of restaurants in America – any eating establishment qualifies. Hotdog stand (with a Vegan option if you want Ellen to eat). National chain. Mom and pop corner diner. As long as you have a license to cook for people, you qualify.
*The restaurant/chain that donates the most money to FeedingAmerica.org will ultimately win. We hope many will give to help feed our fellow American's – but the most generous restaurant will earn the right to host us for lunch.
Full disclosure: There's no guarantee this lunch will come to fruition. Ellen has no idea who we are. She's a busy woman with many commitments. But we're hoping that the power of our networks to reach her, and all the generous restaurants across America, will get her attention to prove our point and help an amazing organization along the way.
To find out how you can take part, click here to read more.
Looking forward to lunch,
Bryan and DJ
---
How YOU (the person reading this right now) Can Help
Want to help us schedule a date with Ellen! Four ways you can help:
1. Share. Share. Share. Use those (big) fancy social media icons below and share this post with your Facebook friends and Twitter followers, Pin it on Pinterest, email it. Whatever you need to do. Share! Be sure to tag Ellen (@TheEllenShow in your tweets and @ellentv on Facebook) and use the hashtag #90DaysToEllen)
2. Tell Ellen to contact us! If you know Ellen (or know someone who knows Ellen … or know someone who knows someone who knows Ellen) tell her to contact us!
3. Contribute content! Have an idea for a blog post? Maybe a cool video? Great picture? Funny/interesting/witty/awesome Ellen-attention-catching idea? Please share it with us!
4. Share what you believe. Do you think social media can foster real-world relationships, or do you believe social hinders them? Let's debate a little in the comments below.
Thanks!