!!!FINAL 3 DAYS OF THE 90 DAYS TO ELLEN CAMPAIGN!!!
Another Ellen "Stand-In" Audition Video!
In case you missed it, on Friday, August 16th, we held open auditions for an Ellen "stand-in" (watch the "behind the scenes video). Just in case Ellen and/or someone from her team does not contact us before the end of the day on Monday, we need to pick an Ellen "stand-in."
First there was Lara Baker (view her video).
Next was Bernie (view his video).
Today we bring you … Mark.
Wow. Wow. Wow.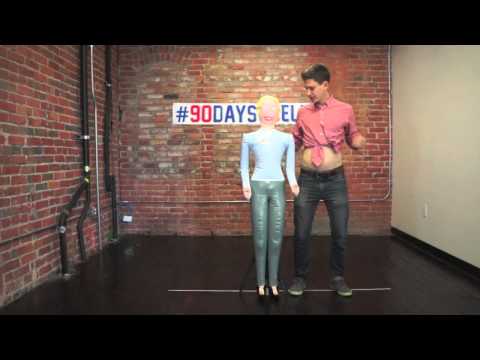 Can't see the video? Try watching directly on YouTube.
Note: No Applesbee's Lunch Decoys were injured in the filming of this audition tape.
To recap: So far the possible Ellen "stand-ins" are:
A: Lara Baker
B: Bernie
C: Mark
Who do you think is the better "stand-in" … assuming we do not hear from Ellen or her team? Let us know in the comments below.
Stay tuned tomorrow for one more audition – this one includes some dancing.
Then, on Monday – the final day of #90DaysToEllen – we'll be sharing a special video.

Keep your fingers crossed. Keep sharing.